National Education Policy (NEP 2020)
A complete guide to the NEP 2020 policy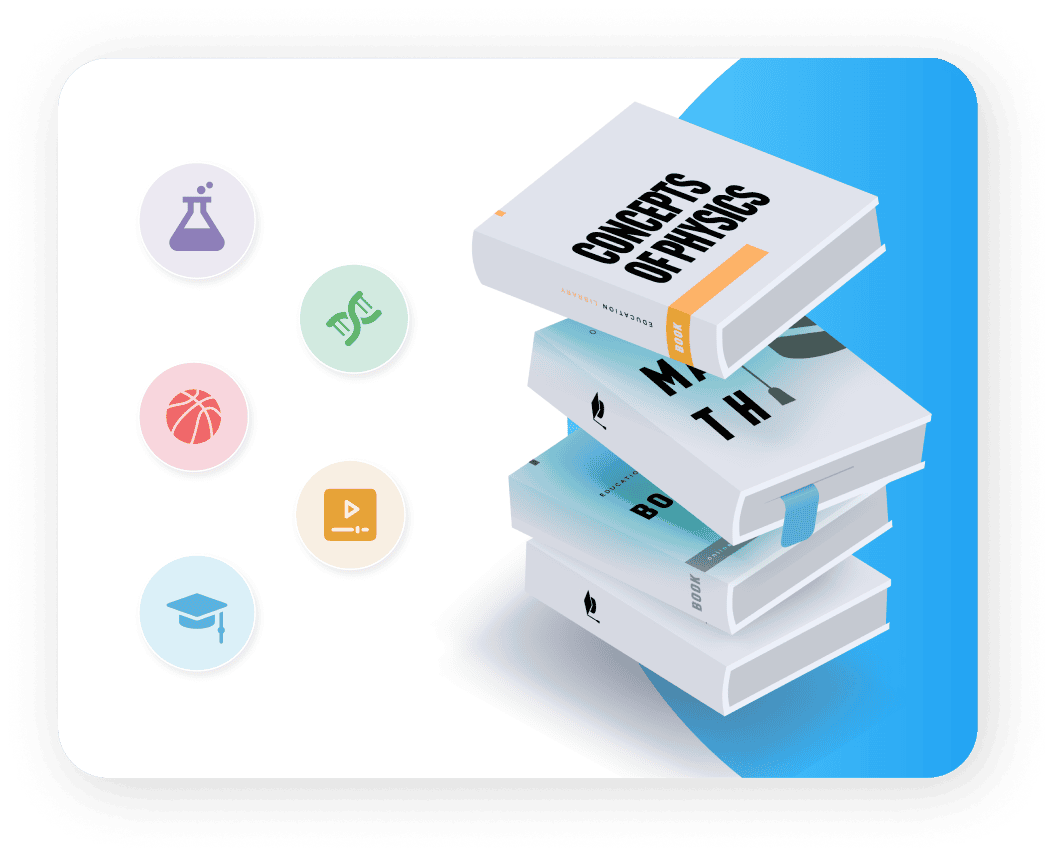 Learn how you can make your school NEP 2020 ready! Get our exclusive e-book guide for free!
What is the meaning of NEP 2020?
▪ The full form of NEP 2020 stands for National Education Policy 2020, formed by the Ministry of Education

▪ It aims to reduce the dropout rate in Indian schools & adopt the multidisciplinary approach in the higher education system

▪ It seeks to bring a holistic change to the education system & will replace the existing 10+2 academic structure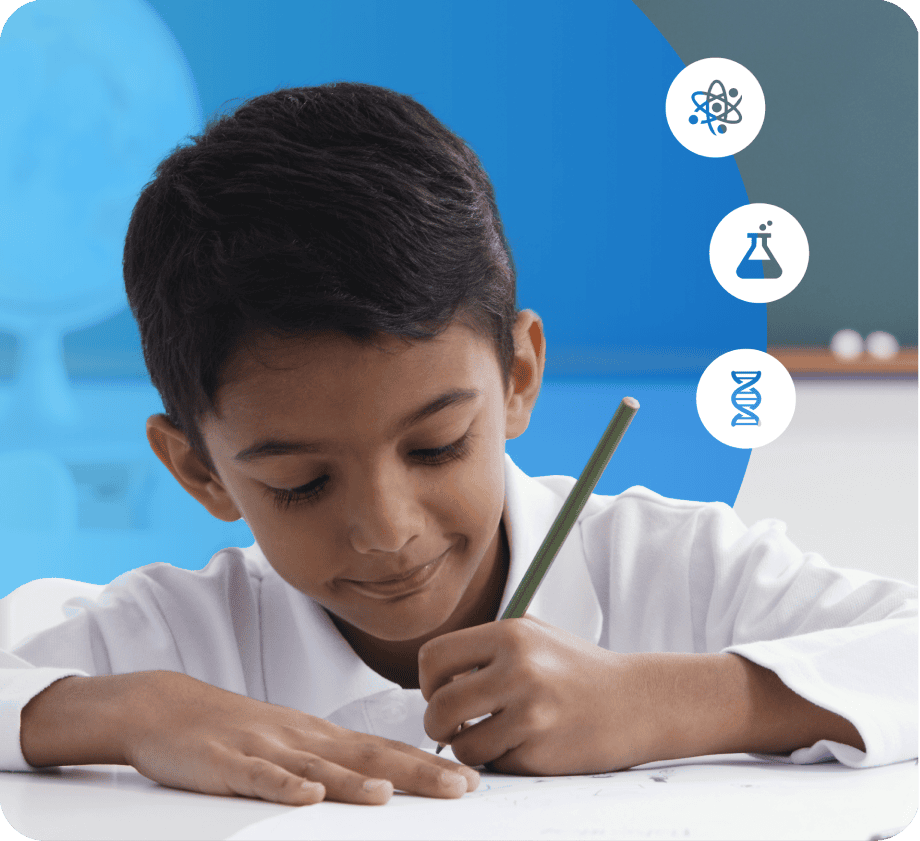 What are the main points of NEP 2020?
Early Childhood Care
One of the NEP policy for overall development, the old academic structure has been replaced by a 5+3+3+4 system
Multilingualism
The emphasis is on using mother tongue/local language as a medium of instruction at least till class 5
Robust Teacher Recruitment
Guidelines have been laid to recruit teachers through a robust and transparent process
Standard-setting & Accreditation for Schools
Independent SSSA and SQAAF to be set up for accountability, & quality assessments of schools
Holistic Multidisciplinary Education
UG courses to be of 3 or 4 years with multiple exit options and appropriate certification
Teacher Education
It is mandated that the teacher should have a minimum qualification of 4-year B.Ed. degree
What are the Four Stages of NEP 2020?
1
Foundational Stage
It consists of 5 years of activity-based learning and pedagogy of ECCE & focuses on language development and play-based learning methods. Foundational stage includes students from 3 to 8 years old
2
Preparatory Stage
Children from 8 to 11 years old lie in the preparatory stage. It emphasizes that the incorporation of light textbooks & interactive learning would be beneficial for laying a solid foundation in reading, writing, speaking, art, languages, etc.
3
Middle Stage
It comprises students from 6th to 8th classes. At this level, the focus is on critical learning objectives to curb rote learning. The emphasis is on experiential learning in science, math, arts, social studies, and humanities
4
Secondary Stage
Consisting of students from classes 9th to 12th, this stage offers greater flexibility to students in selecting different subjects. Pupils can take a break after the 10th and can continue later. They can also pursue vocational courses available for grades 11th and 12th
Role of Teachers in NEP 2020
▪ The National Education Policy 2020 focuses on the self-improvement and continuous professional development (CPD) of teachers

▪ Teachmint's partnership with OrangeSlates can aid the learning, training, and upskilling of educators. The self-paced courses help teachers learn at their convenience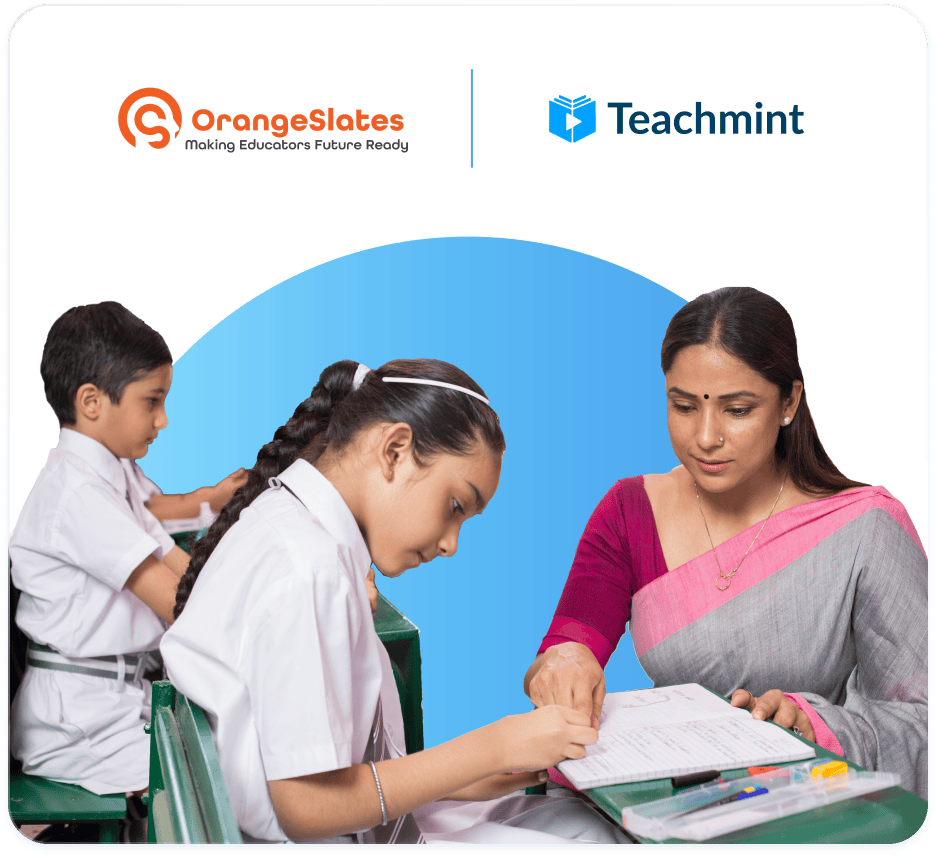 How Can Teachmint Help Your School Adopt NEP 2020 Policy?

Early Childhood Care and Education: The Foundation of Learning
With our TeachBharat initiative, we aim to digitize schools to help them maintain the quality of education and provide the best support to students
Foundational Literacy and Numeracy
NEP 2020 implementation focuses on the establishment of digital libraries to serve the community during non-school hours. Teachmint makes community learning interactive with the digital content module
Curriculum and Pedagogy in Schools
With the bilingual Digital Content comprising K-12 subjects and mapped with the NCERT guidelines, teachers can address the challenges of reduced attention span
Teacher Empowerment
To help teachers upskill and train themselves, we have partnered with OrangeSlates, a teacher upskilling platform, to provide self-paced courses to educators
Universal Access to Education
Using the Teachmint platform, admins & teachers can schedule assessments as recommended by NEP. They can also provide a continuous view of a student's progress & learning status
Frequently Asked Questions
What is NEP 2020?
What is the vision of NEP 2020?
What is the role of PARAKH in education?
What does NEP 2020 recommend for the internalization of education?
What is the meaning of NEP 2020 for higher education?